The Queen has made her first royal engagement in seven months and did not wear a face mask.
The 94-year-old monarch was joined by her grandson Prince William, 38, as they headed to Wiltshire to speak with staff at the Defence Science and Technology Laboratory involved in identifying the deadly nerve agent in Salisbury.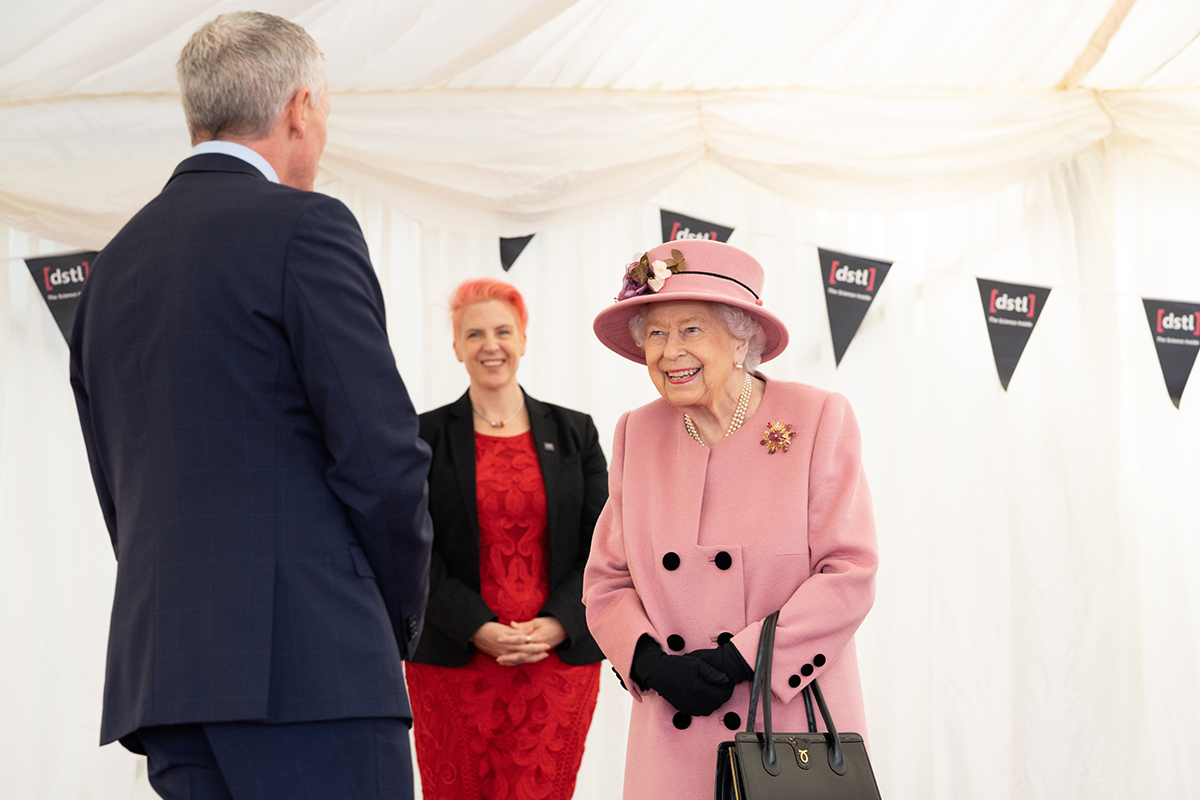 Neither member of the Royal Family wore a mask despite COVID-19 cases at a record high in the UK. All of those who came into close contact with the Queen and the Duke during their visit – 48 people – had been tested for COVID-19 beforehand. Specific advice has been sought from the medical household and all relevant parties and all necessary precautions taken, working closely with the Defence Science and Technology Laboratory, Hello! reported.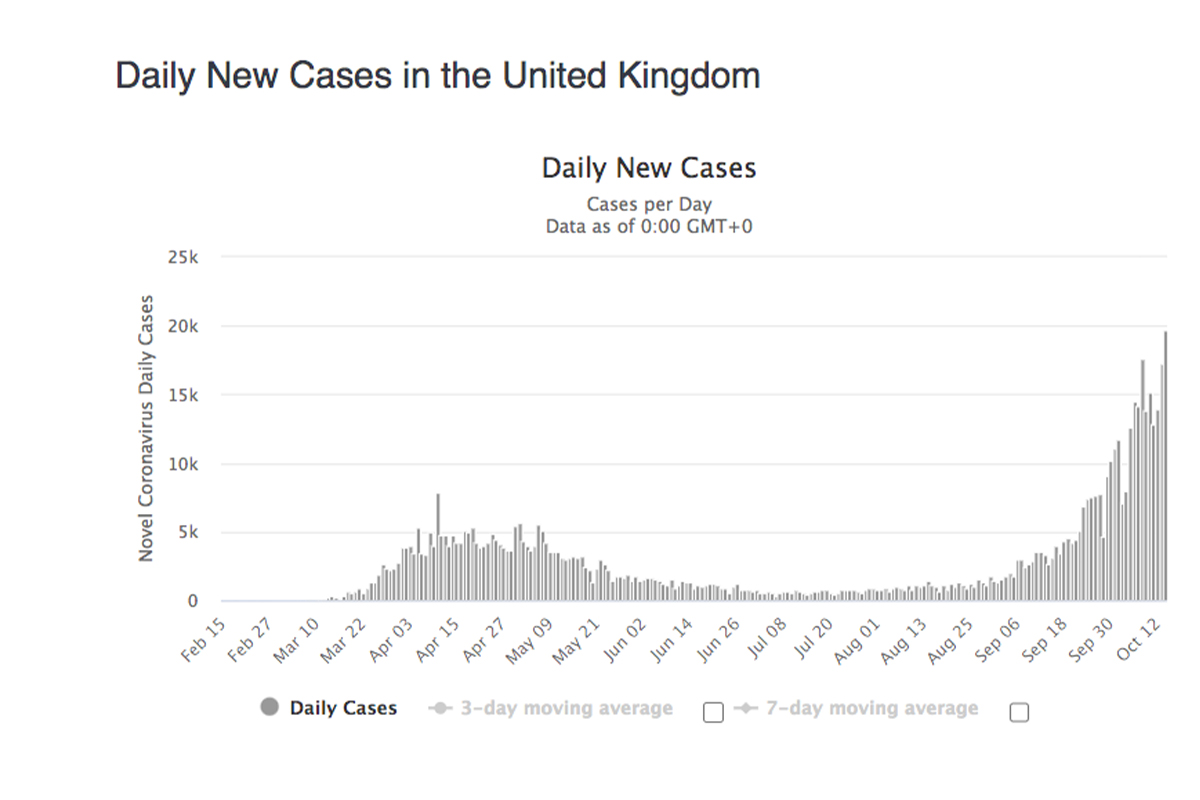 The Queen, who has been in lockdown with Prince Philip at Windsor Castle, arrived at the engagement by helicopter while Prince William, Duke of Cambridge, travelled by car. Prince William last accompanied The Queen on an external public engagement in July 2017, when they met members of the community affected by the Grenfell Tower fire in London that killed 72 people.
It was the first engagement outside a royal palace for the Queen since the Commonwealth Ceremony at Westminster Abbey on March 9.
Today The Duke of Cambridge joined Her Majesty The Queen to visit the Defence Science and Technology Laboratory (@dstlmod), and formally open the new Energetics Analysis Centre. pic.twitter.com/w5JovqyOKU

— The Duke and Duchess of Cambridge (@KensingtonRoyal) October 15, 2020
The Queen and Prince William formally opened the Defence Science and Technology Laboratory's new Energetics Analysis Centre on Thursday. They watched an explosive-detection scenario as police sniffer dog Max was tasked with finding explosives in a white van.
The Queen asked, "Is he more interested in the ball or the explosives?", and smiled when told: "Always the ball."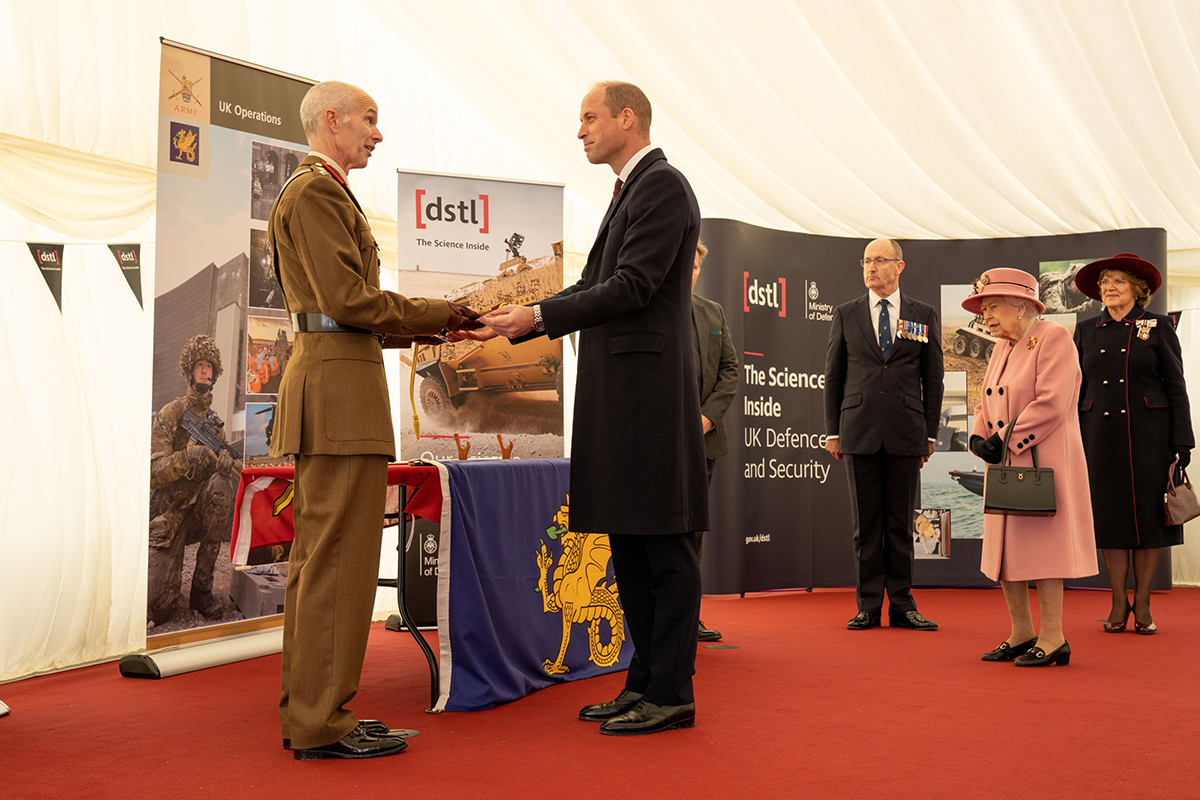 On 4 March 2018, Sergei Skripal, a former Russian military officer and double agent for the UK's intelligence services, and his daughter, Yulia Skripal, were poisoned in Salisbury, England with a Novichok nerve agent, according to UK sources and the Organisation for the Prohibition of Chemical Weapons. After three weeks in a critical condition, Yulia regained consciousness and was able to speak and she was discharged from hospital on April 9. Sergei was also in a critical condition until he regained consciousness one month after the attack; he was discharged on May 18. A police officer was also taken into intensive care after attending the incident. He recovered and was discharged on March 22.