In 2013 Google introduced Chromecast, which allows people to watch their favourite online entertainment – be it movies, TV shows or YouTube videos – on their television.
Today, with more content choices than ever across an ever-expanding variety of apps, Google has launched an all-new Chromecast with Google TV.
This new Chromecast doesn't require a phone to play content (though you can still cast from your devices), it includes a dedicated remote with its own Assistant button, and has YouTube and Netflix quick launch buttons. It runs on its own OS called Google TV.
At US$50, it is priced well for a device that supports 4K HDR and a fleet of streaming apps.
As part of the new Chromecast with Google TV software, the company's own Google Play Movies and TV app will be merged into the Google TV app. This change will probably occur on Android phones first.
Like the app that's being phased out, users will be able to rent or purchase movies with Google TV. If users sync other streaming services to the app, Google TV can pull titles from each service into genres to make it easier to find something to watch. Google said the Google TV software will make its way to some devices currently running Google TV.
The Chromecast will stream crystal-clear video in up to 4K HDR at up to 60 frames per second. Dolby Vision should ensure extraordinary colour, contrast, brightness and detail on your TV. It also supports HDMI pass-through of Dolby audio content.
"Chromecast with Google TV delivers the best cord cutter experience with a YouTube TV membership. You can see your live TV recommendations in the For You tab, alongside other curated content we picked from your streaming services. Switching between live TV and other content is a breeze too, all you have to do is ask Google Assistant or go directly to the Live tab to see what's on now and the full channel guide," Google said.
"With YouTube TV, you can watch live and on-demand TV from more than 85 top networks, like live sports, news, shows, movies and more. Membership comes with free unlimited cloud DVR storage space to record all your favourites and up to six accounts per household so the whole family can enjoy. And there are no hidden fees or long-term contracts.
"Best of all, you'll also have access to more than 6,500 apps and the ability to browse hundreds of thousands of movies and TV shows sorted and optimised for what you like – ask Google Assistant to see results from across your favourite apps, like Disney+, HBO Max, Netflix, Peacock1, france.tv, Rakuten Viki and YouTube, among others. Plus, Stadia support is coming in the first half of 2021."
Chromecast with Google TV is available for US$49.99 in three colours – Snow, Sunrise and Sky – in the US. You can also pre-order in Australia, Canada, France, Germany, Ireland, Italy, Spain and the UK, with it available for purchase on October 15.
Google also revealed the Pixel 5 smartphone, the less expensive Pixel 4A 5G, Google Duo and a Nest Audio smart speaker.
The Pixel 5 will cost $699, which indicates it is not competing against the most powerful smartphones like Samsung S20 but it features 5G at a cheaper price. The Pixel 5 features a midrange Snapdragon 765G processor with 8GB of RAM, which is more than enough for most users. It has a 90Hz refresh rate FHD display, which will make every little animation appear to run smoother. It's also rated IPX8, so it's both waterproof and dustproof. Google says its camera is amazing, and this new phone has an ultrawide lens. It has Night Sight working in portrait mode, a mode that lets you adjust the lighting in post-processing, and improved video recording.
The Pixel 4A smartphone, with 5G support, costs US$499, which puts it on the lower rung of smartphone prices. It has the same Snapdragon 765G processor found in the Pixel 5, but lacks a fast-refreshing display or waterproofing of any kind.
Google Duo allows screen sharing with who you're chatting with. You can chat with the front or rear-facing cameras and can share a screen if you want to watch a movie together, or help walk your family or friends through some tricky steps in an app or game.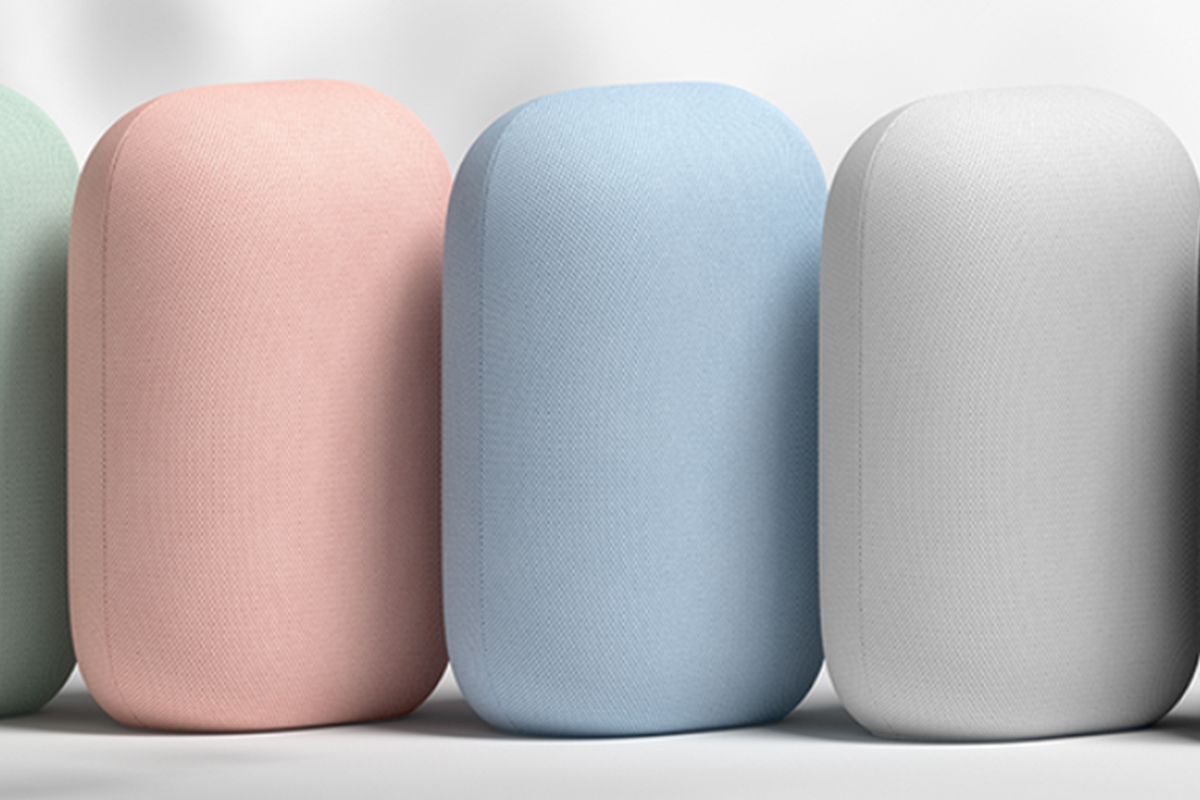 Nest Audio replaces the Google Home smart speaker and will cost $99 and is available in a variety of colours – sage, sand, sky, chalk and charcoal.
Google states Nest Audio has 50% "more bass" and can get 75% louder than Google Home. It has a 19mm tweeter to hit high frequencies with a 75mm midwoofer to ensure you hear the lower frequencies.