Apple has unveiled the new iPhone 12, which sets a new high price for a standard iPhone, and comes without bundled earphones or a wall charger.
Apple said the decision to withdraw the earphones and charger was designed to cut carbon emissions and reduce use of precious materials, adding that it has reduced the shipping box size of each iPhone 12 sold.
The iPhone 12 box will contain the USB-C to Lightning charging cable, replacing the USB wall charger, which used to come with the phones. Buyers of an iPhone 12 will need to connect the cable to a USB-C power adaptor, which will need to be bought separately, or to a computer port.
The standard iPhone 12 costs US$799, US$100 more than the iPhone 11 at release.
Unveiled by Apple CEO Tim Cook, the standard model has the same 6.1-inch display size as the iPhone 11 and iPhone XR before it. There are four versions of the 12, ranging from the 5.4-inch iPhone mini to the elite iPhone 12 Pro Max, which has the biggest ever iPhone screen size at 6.7 inches and costs US$1099. Apple did not release a device like the Samsung Galaxy Z Fold.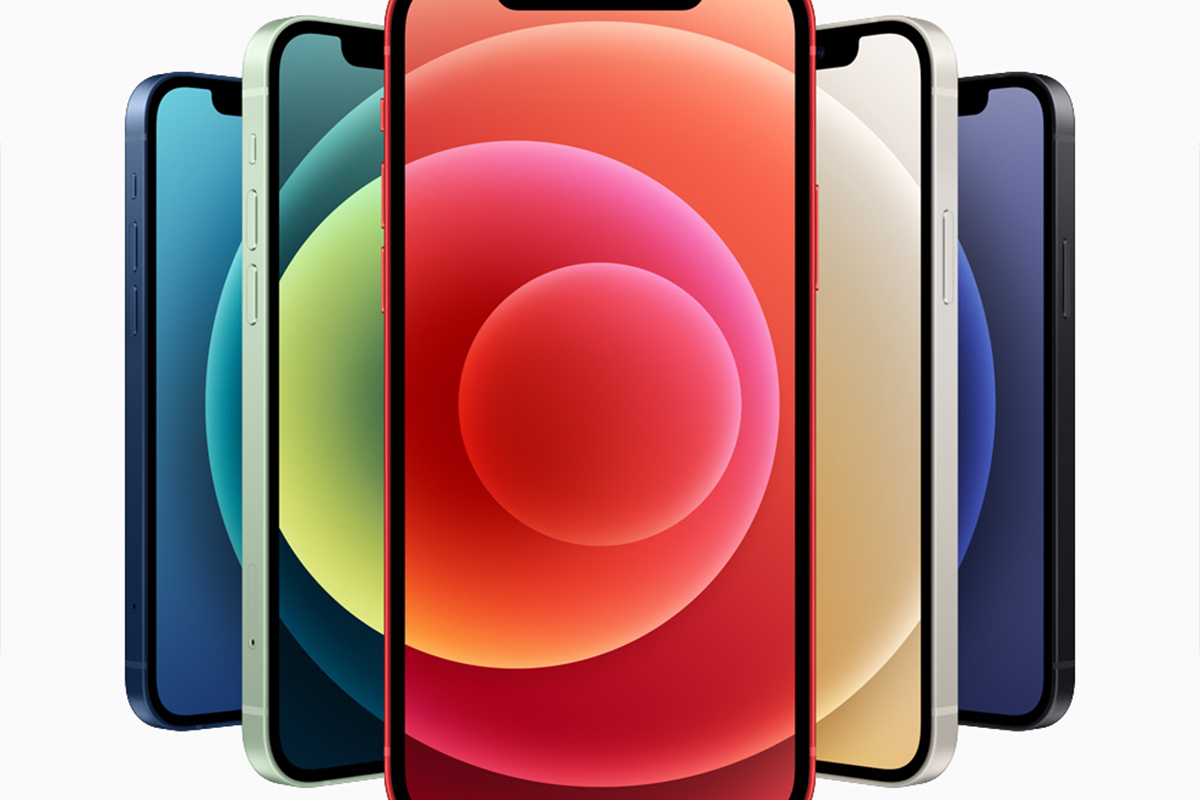 All iPhone 12s have 5G technology, which is major step forward for the tech giant. They also feature flat aluminium sides that resemble the iPad Pro and iPad Air, have high-speed downloads, stronger screens and the cameras are even better.
"The newly designed iPhone 12 models feature expansive edge-to-edge Super Retina XDR displays for a brighter, more immersive viewing experience, and a new Ceramic Shield front cover, providing the biggest jump in durability ever on iPhone. The Apple-designed A14 Bionic, the fastest chip in a smartphone, powers every experience on iPhone 12, and coupled with an advanced dual-camera system, delivers meaningful new computational photography features and the highest quality video in a smartphone," Apple said in a media release.
"iPhone 12 models also introduce MagSafe, offering high-powered wireless charging and an all-new ecosystem of accessories that easily attach to iPhone."
Apple claims that its new A14 Bionic processor is the first smartphone chip built on a 5nm process, leading to improved performance and efficiency, and that it's up to 50% faster than the leading chips in Android smartphones. Same goes for the GPU, which Apple says is the best in any mobile phone.
The iPhone 12 is Apple's first major foray into 5G cellular technologies. Verizon CEO Hans Vestberg was on hand during the event to announce the nationwide launch of the carrier's sub-6 5G network. Apple says it has designed the iPhone 12 line-up to achieve ideal network performance while balancing battery life. A "smart data mode" uses LTE when your current activity doesn't demand 5G speeds.
Apple says it has tested 5G performance with 100 carriers across 30 countries to ensure a smooth launch. The iPhone supports both millimetre wave and sub-6 5G. The former offers ultra-fast speeds (but spotty coverage), while the latter provides a more consistent signal — but at speeds that vary between good LTE and 500Mbps, The Verge reported.
Apple's new flagship iPhones are the iPhone 12 Pro (6.1-inch) and Pro Max (6.7-inch), which are bigger in size than the 5.8-inch iPhone 11 Pro and 6.5-inch iPhone 11 Pro Max.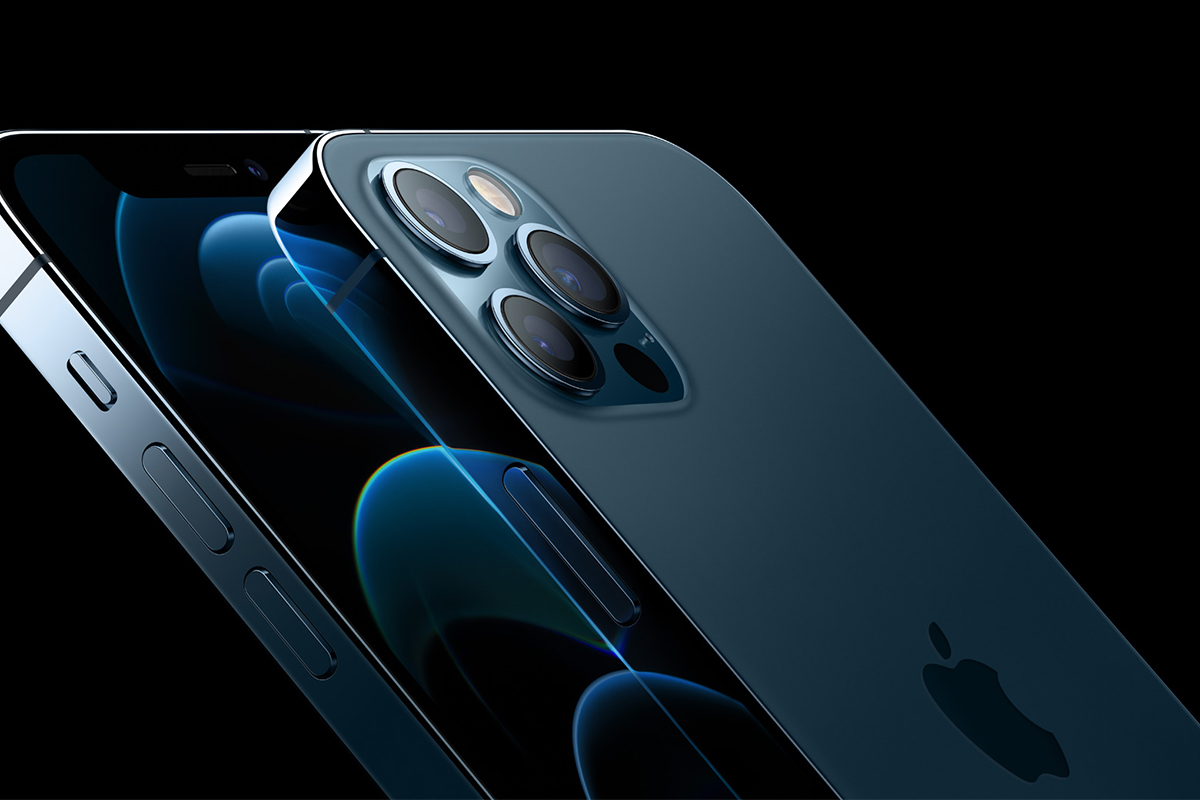 IPhone 12 Pro and iPhone 12 Pro Max will be available in four stainless steel finishes – graphite, silver, gold, and pacific blue. Pre-orders for the iPhone 12 Pro begin Friday 16 October, with availability beginning Friday 23 October. The iPhone 12 Pro Max will be available for pre-order on Saturday 7 November and in stores from Friday 13 November.
"This is a huge leap for iPhone, bringing the best 5G experience in the market and delivering our most advanced technologies to users who want the absolute most from their iPhone," said Greg Joswiak, Apple's Senior Vice President of Worldwide Marketing. "Each generation of iPhone has changed what we expect from a smartphone, and now with 5G, iPhone 12 Pro provides a new generation of performance. Our tight integration of hardware and software enables incredible computational photography features like the expansion of Night mode to more cameras, and introduces support for HDR video with Dolby Vision. A state-of-the-art LiDAR Scanner means users can experience AR like never before, and also offers benefits to the camera with faster autofocus in low light and the introduction of Night mode portraits. These experiences and so much more make this the best iPhone lineup ever."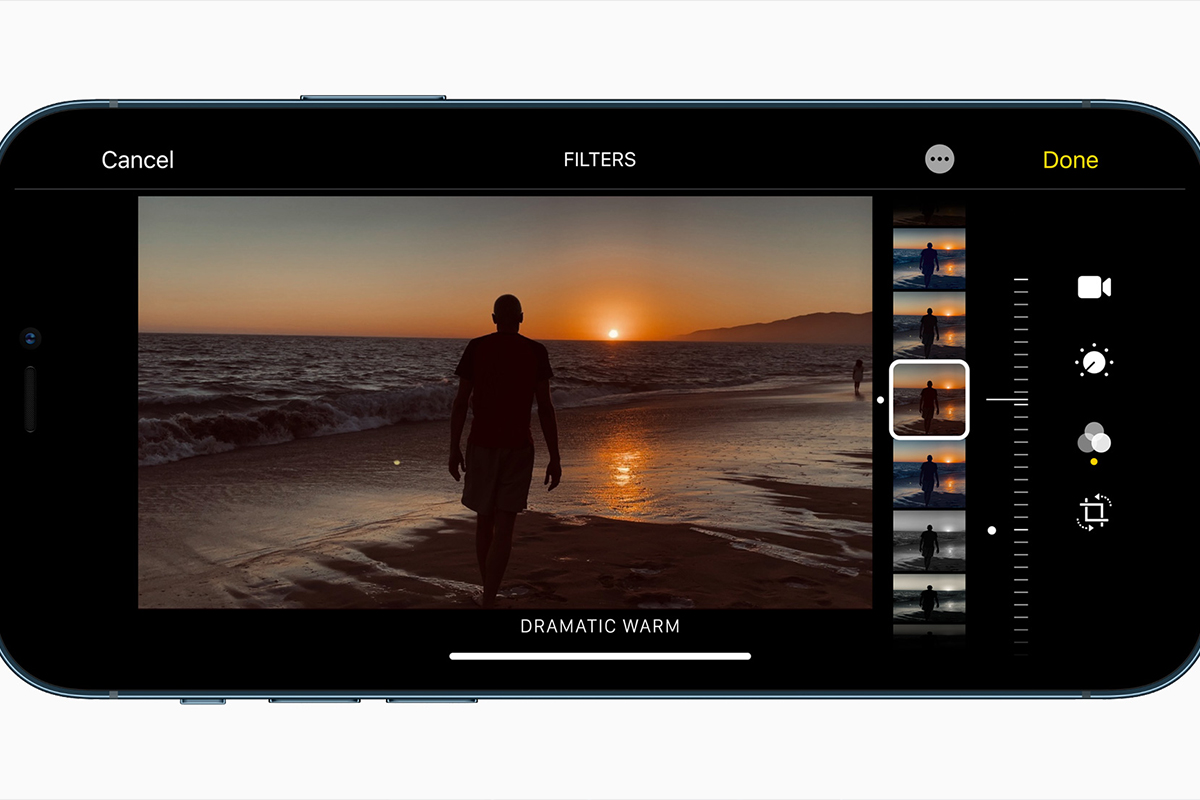 Pricing for the iPhone 12
Australia
iPhone 12 Mini (64GB), A$1199
iPhone 12 Mini (128GB), A$1299
iPhone 12 Mini (256GB), A$1399
iPhone 12 (64GB), A$1349
iPhone 12 (128GB), A$1429
iPhone 12 (256GB), A$1599
iPhone 12 Pro (128GB), A$1699
iPhone 12 Pro (256GB), A$1869
iPhone 12 Pro (512GB), A$2219
iPhone 12 Pro Max (128GB), A$1849
iPhone 12 Pro Max (256GB), A$2019
iPhone 12 Pro Max (512GB), A$2369
The US and UK
iPhone 12 Mini (64GB), US$/UK£699
iPhone 12 Mini (128GB), US$/UK£749
iPhone 12 Mini (256GB), US$/UK£849
iPhone 12 (64GB), US$/UK£799
iPhone 12 (128GB), US$/UK£849
iPhone 12 (256GB), US$/UK£949
iPhone 12 Pro (128GB), US$/UK£999
iPhone 12 Pro (256GB), US$/UK£1099
iPhone 12 Pro (512GB), US$/UK£1299
iPhone 12 Pro Max (128GB), US$/UK£1099
iPhone 12 Pro Max (256GB), US$/UK£1199
iPhone 12 Pro Max (512GB), US$/UK£1399