For the first time Canada has been judged the most-accepting country in the world for migrants, according to Gallup's Migrant Acceptance Index.
Canada, under Prime Minister Justin Trudeau who led the Liberal Party to power in 2015, has embraced immigration and has one of the highest migration rates in the world. In 2016, a record-high 323,190 immigrants arrived in Canada.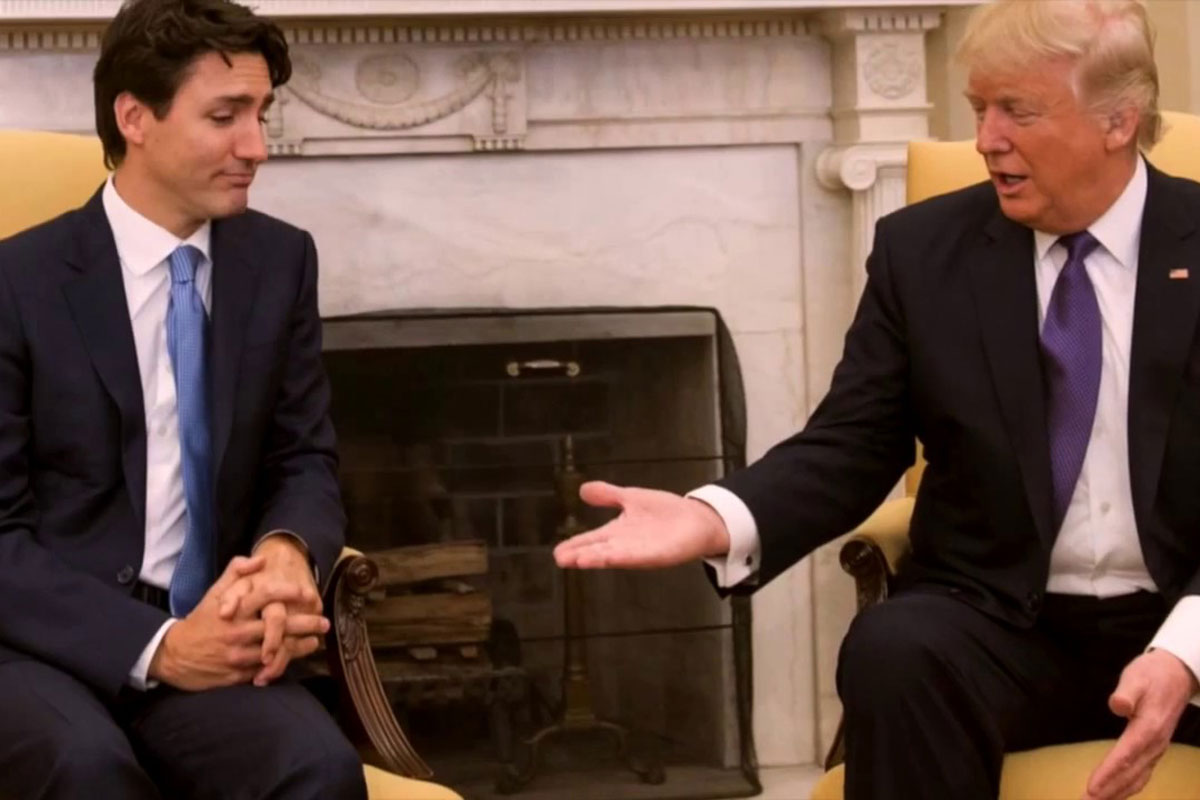 In 2017, when US President Donald Trump shut the door to migrants, Trudeau tweeted: "To those fleeing persecution, terror & war, Canadians will welcome you, regardless of your faith. Diversity is our strength #WelcomeToCanada."
Trudeau supervised the arrival of around 39,000 Syrian refugees days after he got elected in 2015 and a picture showing him greeting a Syrian refugee child at Toronto's airport in November 2015 cemented his position.
In his 2019 election campaign, Trudeau used immigration reforms as his party's major achievement, and he stressed immigration as a key factor to contribute to the social and economic development of Canada. The Liberal Party's website also echoed the sentiments of their leader, which underlined the significance of immigration to make Canada more diverse and prosperous.
The per capita immigration rate to Canada has been relatively constant since the 1950s, and recent years have seen a steady increase in the education and skill level of immigrants to Canada. However, over the last 25 years the economic position of newcomers to Canada relative to the native population has steadily declined.
Just when you thought it couldn't get better.

Remember Peace By Chocolate, the company started by Syrian refugees in Nova Scotia, after Canadians welcomed them with open arms?

This is their latest creation:

The Welcome Bar.

Proceeds will help other newcomers to Canada.

— Muhammad Lila (@MuhammadLila) October 4, 2019
Gallup's Migrant Acceptance Index is based on three questions that Gallup asked in 140 countries in 2016 and 2017 and updated again in 145 countries in 2019. The questions ask whether people think migrants living in their country, becoming their neighbours and marrying into their families are good things or bad things, Gallup said in a statement.
The top 10 most-accepting countries in the world for migrants are: Canada, Iceland, New Zealand, Australia, Sierra Leone, the US, Burkina Faso, Sweden, Chad, Ireland and Rwanda shared 10th ranking.
Both Canada and the US, which have long histories as receiving countries for migrants, made the most-accepting list in 2017. Migration policies in each country have taken different paths since then, with Prime Minister Justin Trudeau opening Canada's doors even wider, as President Trump has tried to shut doors in the US. However, the acceptance of migrants among residents in each country has remained resolute and relatively unchanged from where they stood three years ago, according to Gallup.
"It was for a child in Syria."

On March 15 2020, we recognized the 9th anniversary of the crisis in #Syria. That's nine years of violence for Syrians, like the little girl Bash helped via video call.

Learn more: https://t.co/RzoCo3NN18. #Transplant pic.twitter.com/0Lr4rNr9zg

— UNHCR Canada 🇨🇦 (@UNHCRCanada) September 23, 2020
In Canada, residents almost universally saw migrants living in their country (94%) and being in their neighbourhoods (95%) as good things, while more than nine in 10 (91%) said a migrant marrying into their family would be a good thing, Gallup stated. Most Americans said the same, although not nearly to the same degree as Canadians. Nine in 10 (90%) said a migrant living in their neighbourhood would be a good thing, and similar percentages said migrants living in their country (87%) and marrying into their families (85%) would be good things.