Amy Coney Barrett had been serving on the Seventh Circuit Court of Appeals since May 2017 when US President Donald Trump nominated her to replace the late Supreme Court Justice Ruth Bader Ginsburg.
Today, it was my great honor to nominate one of our nation's most brilliant and gifted legal minds to the Supreme Court. She is a woman of unparalleled achievement, towering intellect, sterling credentials, and unyielding loyalty to the Constitution: Judge Amy Coney Barrett… pic.twitter.com/l2yezt2UOi

— Donald J. Trump (@realDonaldTrump) September 27, 2020
— Donald J. Trump (@realDonaldTrump) September 26, 2020
Since Trump's Supreme Court decision announcement on Saturday, Barrett has been attacked mercilessly by Democrats, activists and the media.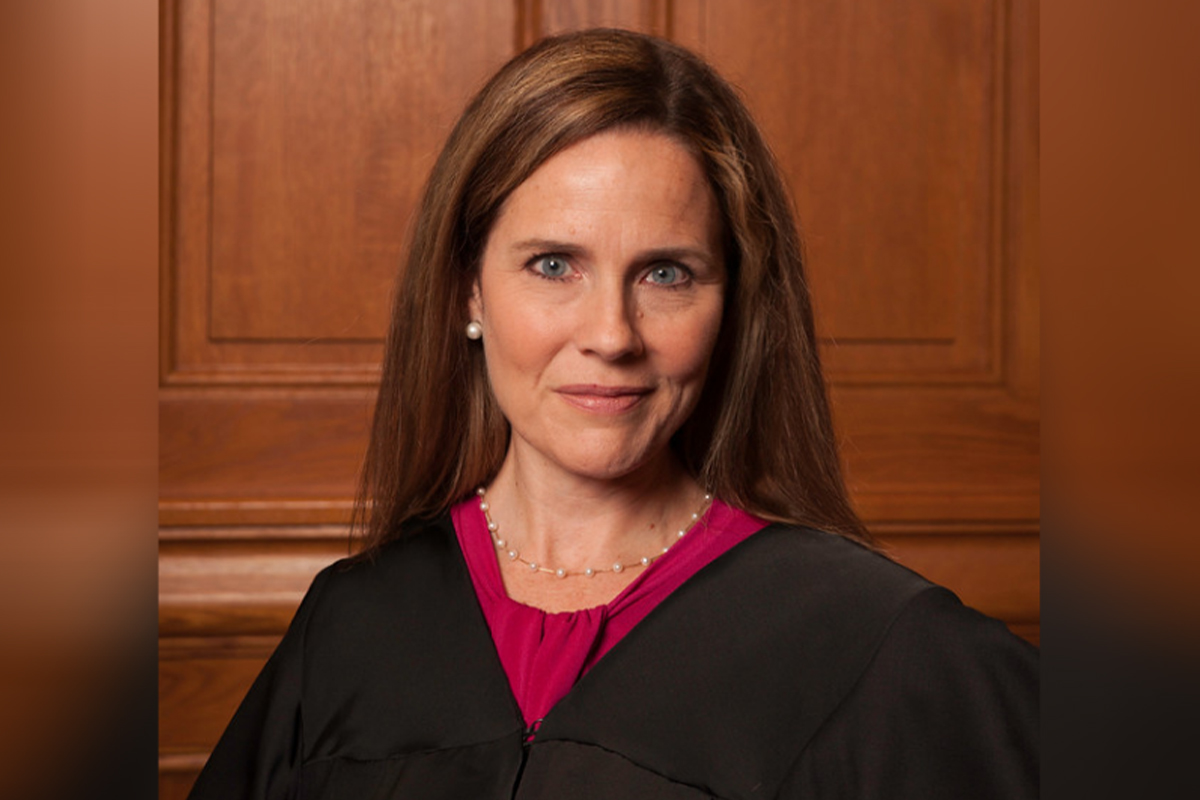 Ibram X Kendi, a US author, historian, and scholar of race and discriminatory policy who became the new director of the Center for Antiracist Research at Boston University in July, appeared to attack Barrett in a since-deleted tweet for adopting two Black children from Haiti, one who has special needs, equating her and her husband to "White colonizers."
Some White colonizers "adopted" Black children. They "civilized" these "savage" children in the "superior" ways of White people, while using them as props in their lifelong pictures of denial, while cutting the biological parents of these children out of the picture of humanity. https://t.co/XBE9rRnoqq

— Ibram X. Kendi (@DrIbram) September 26, 2020
Barrett, 48, is a devout Catholic and a working mother to seven children, including two adopted children from Haiti. She previously clerked for the late Supreme Court Justice Antonin Scalia, who died in 2016, and is devoted to the literal interpretation of the Constitution known as originalism.
Democrats' Senate Minority Leader Chuck Schumer claimed her nomination risks an overturn of Roe v. Wade, the 1973 landmark Supreme Court decision that guarantees a woman's right to an abortion, as well as the Affordable Care Act or ObamaCare.
"A vote for Amy Coney Barrett is a dagger aimed at the heart of the healthcare protections Americans so desperately need and want."

Senate Minority Leader Chuck Schumer on Pres. Trump's nomination of Amy Coney Barrett to fill the Supreme Court vacancy. https://t.co/IyLCl88fuy pic.twitter.com/7nGND9kvFr

— ABC News (@ABC) September 27, 2020
Debra Messing, the Hollywood actor, claimed Trump wanted Barrett's nomination approved for the Supreme Court before the November election so she can vote him in for a second term if the election results are contested.
THIS IS A LAST DITCH POWER GRAB. At GRAVE risk:
🚨Universal Healthcare
🚨Preexisting Conditions PROTECTIONS
🚨Women's Bodily Autonomy
🚨Voting Rights
🚨Response to the Climate Crisis#Trump said he is pushing this through so she can vote him in w/ contested election results. https://t.co/zAOLCsqPgA

— Debra Messing✍🏻 (@DebraMessing) September 26, 2020
Messing also made these claims:
Amy Coney Barrett ALREADY judges that PROTECTIONS for preexisting conditions should be STRIPPED. She is anti affordable health care, unions, equal rights, and EVERYTHING #RBG fought for her whole life. It is an Anti American, unprecedented, hypocritical power grab. #GOP https://t.co/c6u4ecmz5J

— Debra Messing✍🏻 (@DebraMessing) September 27, 2020
Newsweek had to apologise after incorrectly reporting that Coney Barrett was affiliated with the same group that inspired The Handmaid's Tale, the popular Amazon series based on the novel by Margaret Atwood depicting a fictional society that forces the few remaining fertile women into sexual servitude.
Newsweek incorrectly claimed that the novel was based on People of Praise, a Christian parachurch organisation based in South Bend, Indiana, which Barrett and her husband have ties to. Atwood has never said The Handmaid's Tale was inspired by People of Praise, and a 2017 profile on the author published by The New Yorker media outlet mentions a newspaper clipping as part of her research for the book of a different Catholic group, People of Hope.
Barrett paid homage to Ginsburg when she was unveiled as Trump's pick.
"I will be mindful of who came before me," she said, citing Ginsburg's career as a trailblazer for women's rights. "She not only broke glass ceilings; she smashed them."
Barrett also highlighted how she is, in her approach to the law, a direct opposite to Ginsburg.
She said of conservative hero Antonin Scalia: "His judicial philosophy is mine, too."
Barrett will have her nomination approved by Congress next month, despite endless filibustering by Democrats, and she will be the third Supreme Court appointment by Donald Trump, which will mark one of the most dramatic ideological turnarounds the court has seen in such a short timespan in generations, Politico reported.
With Barrett's confirmation, Trump will have nominated the most justices on the court in one term since President Richard Nixon. Barrett would join Trump's other appointments, Neil Gorsuch and Brett Kavanaugh, to form a 6-3 conservative majority.
"This is my third such nomination," he said, "and it is a very proud moment indeed."
I applaud @POTUS's nomination of Hoosier, Judge Amy Coney Barrett, to serve as the next Associate Justice to the Supreme Court. Her intellect and love of the law earned her the respect of her students at @NDLaw. pic.twitter.com/VgG75cEa16

— Senator Todd Young (@SenToddYoung) September 27, 2020