Australia is set to keep its international borders closed for the rest of the year to try and stop the coronavirus pandemic re-entering the country.
"In terms of other countries and how we look at shorter-term visitation, that becomes much more challenging once you move beyond New Zealand but not impossible," Australia's Tourism and Trade Minister Simon Birmingham told the National Press Club in Canberra on Wednesday.
"I hope that we can look eventually at some of those countries who have similar successes in suppressing the spread of COVID to Australia and New Zealand, and in working through that with those countries, find safe pathways to deal with essential business travel that helps to contribute to jobs across our economies.
"But I do, sadly, think that in terms of open tourist-related travel in or out of Australia, that remains quite some distance off, just because of the practicalities of the volumes that are involved and the need for us to first and foremost keep putting health first.
"It's sadly very unlikely that our health crisis is likely to facilitate an opening to international travel this year."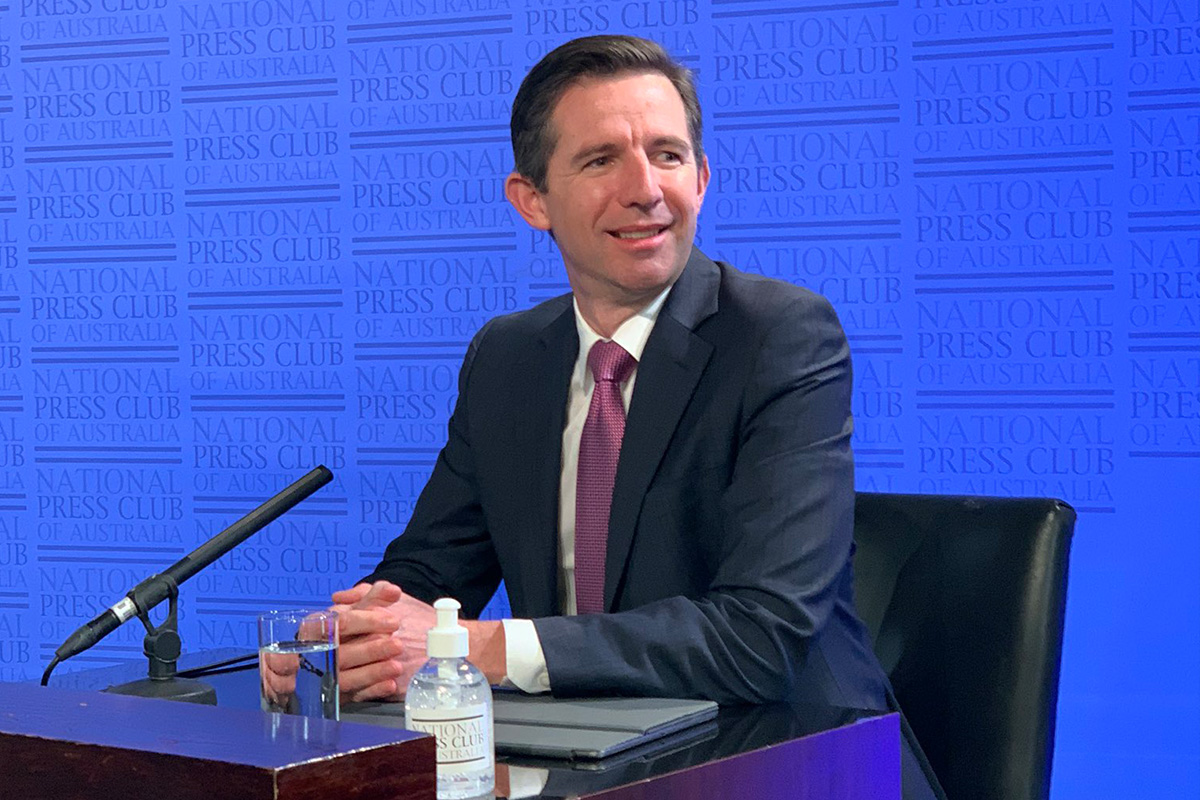 Birmingham admitted it is a blow to hopes of a full and early recovery for Australia's badly wounded tourism industry, which is pressing for an international opening up of the borders as the coronavirus pandemic eases in the country.
"I hope that we can see breakthroughs in vaccines and other approaches to management that might change that, but right now Australia's world-leading success in managing COVID and suppressing it is significantly underpinned by the tight border restrictions that we have in place. And I suspect that they'll stay there for some time yet," Birmingham said.
Australia's tourism industry has been savagely hit by the restrictions enforced because of the coronavirus pandemic. Only Australian citizens, residents and immediate family members (spouses, de facto partners, dependent children, legal guardians) can travel to Australia. Citizens of New Zealand who reside in Australia may also re-enter the country. Travellers who have compassionate or compelling reasons to enter Australia may apply for an exemption.
On returning to Australia, travellers will need to be quarantined for 14 days, and more vigorous health screening on arrival may also apply.
International visitor arrivals plunged 99.7% in April compared with a year earlier, and hoteliers, campsites, restaurants and resorts are unlikely to recover despite any increase in domestic tourism.
If the Australian government's suspension on foreign cruise ships entering its waters continues beyond 17 September into the summer high-season, the economic loss to Australia would total a further $3.8 billion and place another 13,000 jobs at risk.
CLIA Managing Director Australasia Joel Katz said cruise lines were hard at work developing extensive measures to uphold the health and safety of passengers and crew when the time is right to resume sailing.
"Cruise tourism is worth $5.2 billion a year to the Australia economy and supports more than 18,000 jobs," he said.
"These jobs are spread across almost 50 destinations and every state, including many regional communities and remote locations that have suffered enormously in the tourism shutdown."
New Zealand had its first COVID-19 infections, two women, on Tuesday – its first cases for 27 days as it seeks to eliminate the virus. Australia had 23 new cases of infection on Wednesday as it seeks to suppress the virus.
In Europe, many countries reopened their borders to other EU nations on Monday, hoping to salvage at least some of the northern summer. Greece, Italy and Spain are heavily dependent on tourism revenue.
However the number of infections in Europe is still in their hundreds in each country. In Spain there were 219 new infections recorded, Italy 210, France 334, Sweden 940 and Germany 338.
The European Commission has launched a website "Re-open EU" which contains regularly updated information available in 24 languages.